Elvis New & Updates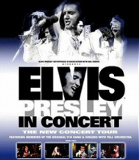 Elvis, Elvis Presley, Elvis Week, Graceland,TCB and Heartbreak Hotel are Registered Trademarks with the USPTO. © 2000-2019 Elvis Presley Enterprises, Inc.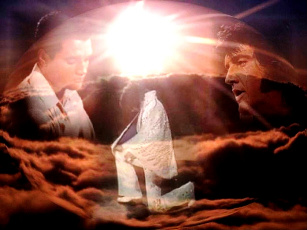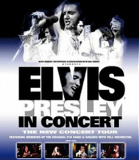 There are many websites out there endless books and Dvd's and many things that have been written about ELVIS' Many if not all in admiration for the greatest entertainer of the 20th century.There will never be another ELVIS PRESLEY.There is a song in ELVIS' catalog for everybody and for every emotion sad or happy.He was a generous man who never forgot where he came from and who he was and he took care of his family and friends.His voice was magical and he made every song his own.We include this ELVIS page in our website purely in respect and admiration for the man himself and for no other reason or gain.He was simply the BEST!!. Long live the KING.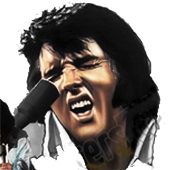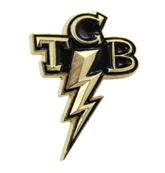 GRACELAND LIVE VIDEO FEED
SIRIUSXM RADIO LIVE FROM GRACELAND SUBSCRIPTION REQUIREd CLICK BELOW
FOR FREE ELVIS RADIO CLICK THE LINK BELOW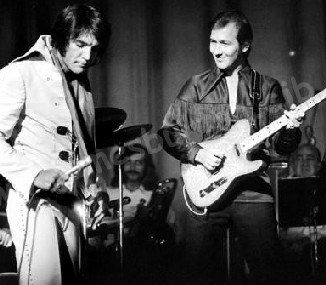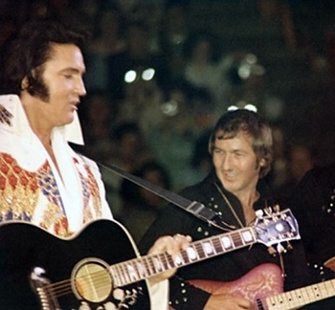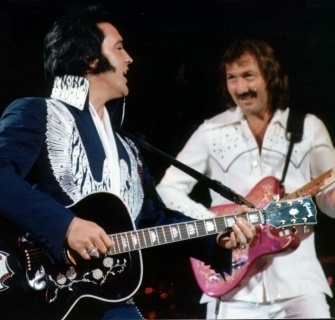 New James Burton Interview: Legendary guitar maestro, James Burton, was recently interviewed by Terry Gross, host of the Fresh Air podcast. Gross is known for her stimulating and wide ranging interviews and her discussion with James is a beauty. Apart from his time with Elvis, James talks about his start in the business at age 14, working with Rick Nelson, Glen Campbell, and a lot more. Here are some excerpts from the interview:

Terry Gross: My guest is guitarist James Burton. He's featured on the new 11-CD box set "Elvis Live 1969." These Vegas concerts were the first time he was, like, back onstage in front of a lot of people live. And he was nervous about getting onstage. I think he told you that he was afraid that he wasn't going to be able to do it. Is that right?

JAMES BURTON: Yeah, he - backstage, just before we went out on stage, he was very nervous. He came up to me, and he said, James, I don't know if I can walk out there. And I said, Elvis, you'll have no problem. Just when you come out onstage, man, just sing maybe three or four songs just to the band, you know? We'll just key off each other and forget the audience. And after he did that, he just kind of relaxed




and loosened up, and he started talking to the audience. But he was very nervous. He actually hadn't been onstage in nine years. He just did movies for nine years. And when he called me and asked me to put the band together in '69, he said that his favorite thing was to be onstage and sing to his live audience. And that's what he really missed most of all - is singing to the fans.
TG: Was there ever a moment where you thought he's really not going to make it; he is not going to be able to go onstage?
BURTON: No, not really. He was always wound up and ready to go. I mean, all of his performances were fantastic. You know, that suit he wore weighed, like, 5,000 pounds. It was the heaviest suit I've ever seen. I don't have a clue how he could jump around onstage in that suit.
TG: : Well, let me describe this. It's a white jumpsuit, but it had, like, a zillion really large rivets on it, like... instead of buttons, there were rivets. And then it's, like, a heavy white material with a big collar - not the huge collar that he later wore, but a pretty big collar nevertheless.
BURTON: It was so heavy, Terry. I got to tell you. I picked it up one day to move it off the couch, and I couldn't pick it up. It was so heavy. I really don't know how he could jump around like a little kid on stage wearing that suit.
TG: I read that he rehearsed with weights on his hands and feet so that he'd be...
BURTON: He would do that because, I guess, wearing those suits and everything, he had to get ready for it - jumping around onstage.
TG: And describe your pink paisley guitar that you got for these concerts.
BURTON: Oh, wow. That guitar - this was amazing. My friend that was - he was actually the vice president of Fender - called me. He said, I have a guitar here with your name on it. And I said, really? Well, send it to me. And he said, no, no. You have to come down and check it out. So I went down and had lunch with him that day, and he said, there's the guitar in the corner. So I went over and opened the case, and I said, no, no, no. That's too flashy, too bright for me.
But anyway, I took the guitar to Vegas with me. The first two weeks, I decided to only play my Telecaster that my mother and dad bought me and I played on thousands of records. And two weeks later, we had two weeks left in Vegas. And I said - Red West came to me, the Memphis Mafia guy. He came to me and he said, James, you've got to play that new guitar, man. So I was a little nervous about playing it. I figured, you know, it's a little too flashy.
Elvis might say something onstage and, you know, might embarrass me.
But anyway, I played the guitar that night. We did two shows, and he never said anything. And after the second show, Elvis said, "hey, James. I noticed you were playing a different guitar tonight. Man, it sounds great, and it looks great". And I said, yeah. I told him a story. I said, yeah, I was a little nervous about bringing it out onstage. I don't know what you might think about it. And he said, "no, it looks great and it sounds great, so play it all you want to." So I continued playing it. It was great.




TG: So what was it like standing behind Elvis or to the side of Elvis onstage facing the audience, watching the audience, watching him? Because, like, you're onstage, but, like, the eyes are mostly going to be, like, fixed on Elvis, and you're taking in the whole spectacle.
BURTON: Yeah. You know, he loved guitar. He always keyed off guitar, and he'd always give me looks onstage.
He'd always kind of follow me on guitar, and we had to watch him every second because he would change in middle of a song or something. We never knew what he was going to do, so we had to watch him every second. But it was amazing. He was - we couldn't get too close because he was moving so fast and kicking and - a little bit of karate there. We didn't want to get our head chopped off.
TG: So you kept playing with Elvis from '69 until his death, so you weren't put in a position to watch his health deteriorate. Do you think he understood that the pills he was taking were addictive and were really harming his health?
BURTON: Well, you know, I never saw him do anything or take anything. I know that sometimes, he would he would gain a little weight, and then he would say, man, I got to go back on my diet. I got to slow down here and lose this weight. I've seen him gain quite a bit of weight and then lose it real fast, which is not good. But I never saw him do anything or take anything. And all the time I worked with him, I never saw any of that.
TG: You know, you've had such a big influence on guitar players. And I think part of that comes from being on "Ozzie And Harriet," which, like I said, like, all teenagers watched it at the time. Elvis watched it. Elvis told you he used to watch it.
Go here for EIN's spotlight on 'Ricky Nelson and James Burton'
BURTON: Well, I found out later. But when Elvis called me and asked me to put the band together for a 1969 comeback and he said, "you know, I watch the "Ozzie And Harriet" TV show, I watch Ricky sing and you play guitar - it's my favorite show. I watch it every week". And I said, you got to be kidding. The king of rock 'n' roll watching me on TV, watching me play guitar? (Laughter). But he said he loved it. He watched it every week.
TG: So what Phil Spector records do you remember playing on?
BURTON: Oh, boy. I don't have a clue right now. I don't have a clue. There's so much stuff. You know, I was doing, like, four sessions a day seven days a week, and it got pretty crazy because sometimes, you didn't even know who the artist was, you know? But I know I'd go from one session like The Monkees and, of course, The Beach Boys - Glen Campbell and I played on a lot of Beach Boys stuff. And I used to go up to Brian Wilson's house in Bel Air, and we would play all weekend. We cut a record, a whole album in one weekend, and he would have all the studio guys come up there and stay. He said, nobody goes home. Everybody stays up here. And we just played day and night, and it was crazy.
Go here for the full TG podcast / interview
(Interview, Source: npr.com/ElvisInfoNet)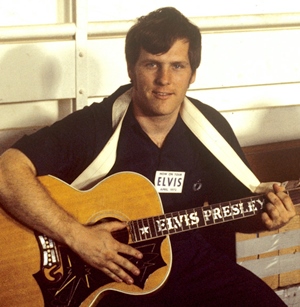 Ed Bonja Photographer / Tour Manager has died: EIN has heard the sad news that Elvis' photographer Ed Bonja died in Berlin last night, aged 74. EIN's good friends Joan & Paul Gansky noted..

... Our dear friend and Elvis Photographer/tour manager Ed Bonja has joined Elvis and so many of his friends, co-stars, musicians, backup singers and others in Heaven. Leukemia and other medical complications brought his life to a close on September 4th, 2019. He was 74. Rest in peace Ed, our special friend.

Ed lived in Germany, most recently in Berlin, for the last 12 years of his life, participating in hundreds of shows at Hotel Estrella with Elvis-connected entertainers and friends. He also was a guest celebrity at many Elvis-events all over Europe and the USA.
Previously, he had called our house in Culver City "home" for several years. Whenever Ed visited the USA, he had his old "Bonja Suite" reserved in our home!
Our precious memories are too numerous to mention here, but we will always remember him as a gentle soul who went through life seeing good in everyone that crossed his path. - Paul & Joan Gansky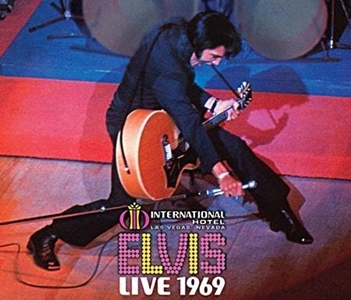 It was fifty years ago that RCA started professionally recording ELVIS LIVE 1969 at the International Hotel Las Vegas. RCA recorded eleven concerts, all of which have now been released in the new deluxe box-set. Fifty years later fans can truly reminisce about all the excitement that Elvis generated as he returned to live performances. The eleven concerts would be culled to produce the 'Elvis In Person' 13-track album which would be released in November 1969. In 2019 EIN suggests you relive every concert day-by-day on their 50th anniversary.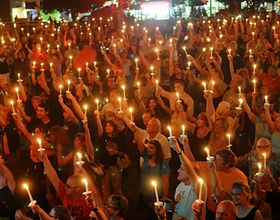 Watch the Candlelight Vigil LIVE NOW: It is Thursday night in Memphis as thousands of fans honour the life and legacy of Elvis Presley and observe the annual Candlelight Vigil at Graceland.
Thousands of Elvis fans have gathered around the gates of Graceland for the annual Candlelight Vigil and to celebrate the life and legacy of the King of Rock 'n' Roll.
The ceremony for the 41st anniversary is organized as always by the Elvis Country Fan Club.
You can watch the vigil live from Graceland starting at 8pm. CT USA tomorrow =1am GMT on Livestream. 11am Sydney time

CLICK HERE TO WATCH via LiveStream

(News, Source;ElvisInfoNet)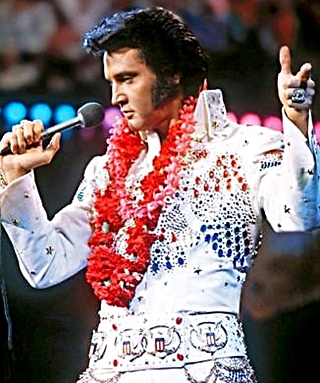 Elvis Still the King 42 Years After His Death: Whether you think of Elvis Presley as the young, energetic singer with the dynamic good looks and gyrating hips that shook the music world in the 1950's, or the more mature Elvis with the long sideburns and sequined jumpsuits who performed in Las Vegas, his career spanned decades. Music fans around the world were devastated by news of his death on August 16th, 1977.

And yet, more than four decades later, the man with the voice and style that changed popular music forever, remains the King of Rock and Roll. Millions around the world still buy his music and hundreds of thousands visit Graceland every year to see where he lived, died, and remains buried today. Elvis is so popular he ranked No. 2 (behind Michael Jackson) on Forbes's list of Highest Paid Celebrities for 2018. The list, released every October, showed Elvis pulling in $40 million last year.

This week, to mark the anniversary of his death, officials estimate 20,000 people or more will gather at Graceland for "Elvis Week". How has he remained so deeply ingrained in our hearts, minds, and culture, so many years after his passing?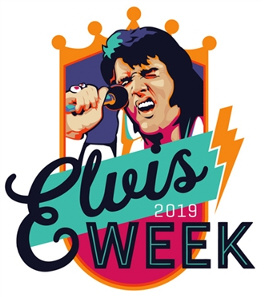 Friday 9 August 2019 - - - ELVIS WEEK 2019 Starts Today ! - - -

Elvis Week 2019 Starts Today: Once again the crowds are descending on Memphis to help celebrate the life and legend that it Elvis. EIN's roving reporter Sanja Meegin has just jetted into the Promised Land and will be reporting back on all things ELVIS.
Elvis Week 2019 is August 9-17 - already announced by EPE are additional special guests, Ronnie Milsap will speak at the American Sound Studio Panel, BJ Thomas and "Suspicious Minds" songwriter Mark James will be there too. Sony Music's Ernst Jorgensen and John Jackson will speak on the Elvis in Vegas panel and the Sweet Inspirations' Estelle Brown will be on hand to celebrate Elvis in Vegas at both the panel and concert, and Former Members of J.D. Sumner & the Stamps Quartet featuring Donnie Sumner, Ed Hill and Larry Strickland will perform at the Elvis Gospel Homecoming on August 17.
Elvis tribute artist champs Cody Slaughter and Shawn Klush have been added to Elvis Unplugged shows.
Click here to EPE for the full schedule"
(News, Source;EPE/ElvisInfoNet)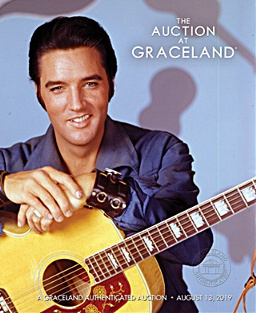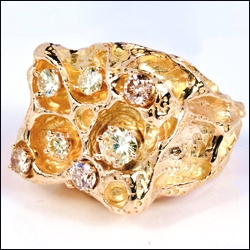 'The Auction at Graceland' On-Line Bidding Open: The August 13th Graceland-Authenticated Auction feature artifacts from Elvis' personal and professional life.
Highlights include his 14k diamond ring gifted to JD Sumner in 1974 and the signed agreement giving Col Parker a portion of Elvis' publishing rights.
The Auction at Graceland is a highlight of Elvis Week when collectors and fans get a chance to bid on a piece of Elvis history. The auction will include over 400 artifacts from Elvis' career.
Online bidding is now open for the auction which will be held on Tuesday, August 13 at 12pm EDT / 11am CDT in the Guest House at Graceland and online.
All the items in the auction will be offered from third-party collectors and none of the items come from the treasured Graceland Archives which continue to be owned by Lisa Marie Presley and are not for sale.
Highlights will be displayed at Elvis Presley's Memphis and later at Graceland Guest House.
Auction highlights include
- 1970s Elvis Presley's 14k Large Diamond Stage Ring Gifted to JD Sumner in 1974 - Former Mike Moon Collection Estimate $40-50,000
- Incredible Elvis Presley Pictorial Poster for September 2, 1957, Concert at Portland's Multnomah Stadium $30-50,000
- Elvis Owned Custom Black Three-Piece Tuxedo Made for His 1969 Film The Trouble with Girls - Former Mike Moon Collection $25-30,000


- 1967 Elvis Presley's Saddle Made by Mike McGregor $20-30,000
- Elvis Presley, Vernon Presley and Gladys Presley Signed November 21, 1955, Agreement Giving Colonel Tom Parker a Portion of Elvis' Publishing Rights $10-20,000
- Impressive 22.18 ct Opal and Diamond Ring that Elvis Presley Gifted to Linda Thompson $10-15,000
- 1970 Elvis U.S. FDA Drug Abuse Control Badge Gifted to Sonny West - Former Mike Moon Collection $10-15,000
- Elvis Signed Guitar - Signed in Concert $8-12,000
- Elvis Wardrobe Shirt from 1969 Film Charro $8-10,000
- 1970s Elvis IC Costume Brown Patterned Shirt Gifted to Ed Hill - Former Mike Moon Collection $8-10,000
- Immaculate 1954 Sun Records 209 Unplayed 45 RPM 7-Inch Single of "That's All Right" / "Blue Moon of Kentucky" - Memphis Pressing $8-10,000
- 1973 Elvis Presley's Stage Worn Scarf from "Aloha from Hawaii" Afternoon Concert Rehearsal Scarf with Heavy Makeup and Original Concert Ticket Stub $6-8,000
- Elvis Presley Double Signed and Inscribed Loving You Soundtrack Album with Photo of Fan with Elvis - $3-5,000
Click here to The Auction at Graceland to bid
(News, Source;EPE/ElvisInfoNet)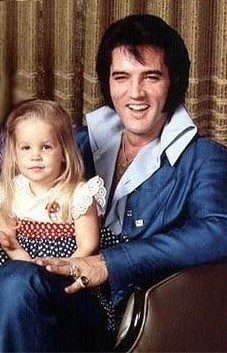 Lisa Marie Writing a Book?: Tabloid rumors today (from the same company that published Elvis: What Happened!) that Lisa Marie has signed a book deal with Gallery Books.
"A mystery source" (tabloid-speak for made-up rumor) said that the Lisa Marie book is such a bombshell, she has sold it to Gallery Books for between $3 million and $4 million.
The tome "promises shocking revelations about Michael Jackson and a completely new understanding of Elvis".
Lisa Marie, now 51, was married to the King of Pop from 1994 to 1996.
They secretly wed in a private ceremony before unveiling the relationship publicly on MTV, and splitting just two years later.
In 2010, she offered a somewhat cryptic account of how the marriage ended in an interview with Oprah Winfrey: "There was a very profound point in the marriage when he had to make a decision. Was it the drugs and the sort of vampires, or me? And he pushed me away." She added that by "vampires" she meant "sycophants."
The allegations have returned with the release of HBO's "Leaving Neverland," and Jackson's estate has sued over the doc. The marriage is covered in the film, but Presley hasn't commented.
Lisa Marie, who's also been married to Danny Keough, Nicolas Cage and Michael Lockwood, has been open about her past addiction to painkillers, writing the foreword for the book "The United States of Opioids."
Her new book is one of a number of high-profile projects on ELVIS a Baz Luhrmann-directed biopic on the King of Rock 'n' Roll will shoot next year.
EIN is awaiting confirmation from Gallery books.
(News, Source;tabloids/ElvisInfoNet)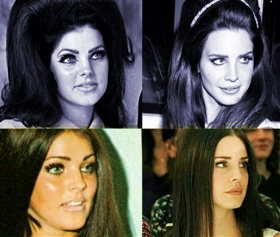 Lana Del Ray to play Priscilla?: The meteoric rise of Elvis has been depicted several times onscreen, and the story will be told one more time in an upcoming big-screen biopic from director Baz Luhrmann.
With the recent news that Austin Butler has landed the lead role as Presley and Tom Hanks is set to play manager Col. Tom Parker, the late star's former wife is offering her opinion about who she thinks should be portraying her in the still-untitled biopic.
Recent reports have singer Lana Del Rey wanting to take on the role of Priscilla.
Media reports state that Del Rey feels it's a role she was born to play and that she has her agent contacting Baz Luhrmann hoping to get her cast.
Lana does look like Priscilla and has decided there's no way she won't get the part.
Despite the singer's reported enthusiasm, her lack of acting experience is reportedly a source of doubt for Luhrmann although he did use her song "Young & Beautiful" on the soundtrack for "The Great Gatsby".
When asked about the possibility Priscilla told media, "I like Lana" clearly giving her stamp of approval to Lana.


Priscilla Presley has clearly always been one of Lana Del Rey's muses. Besides their striking resemblance, LDR nods Elvis' ex-wife's fashion sense frequently and even croons "Elvis is my daddy" in her song Body Electric.
The movie is described as focusing on the late entertainer's rise and zenith, with a major aspect being his relationship with Parker.
(News, Source;ElvisInfoNet)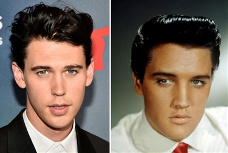 Austin Butler to play ELVIS in new biopic: Aussie director Baz Luhrmann has announced that the Shannara Chronicles star Austin Butler has been cast as Elvis Presley in his new biopic.
News came in earlier this month that Austin Butler was one of the finalists to play the iconic musician in the new Baz Luhrmann's movie and now he's beaten out Harry Styles and Miles Teller for the role, though Luhrmann took his time making a selection.
Luhrmann explained how he concluded that the 27-year-old Butler was the right actor to bring Elvis to life in his movie:
"I knew I couldn't make this film if the casting wasn't absolutely right, and we searched thoroughly for an actor with the ability to evoke the singular natural movement and vocal qualities of this peerless star, but also the inner vulnerability of the artist. Throughout the casting process, it was an honor for me to encounter such a vast array of talent.

I had heard about Austin Butler from his stand-out role opposite Denzel Washington in The Iceman Cometh on Broadway, and through a journey of extensive screen testing and music and performance workshops, I knew unequivocally that I had found someone who could embody the spirit of one of the world's most iconic musical figures."
Austin Butler has primarily made an impression in the TV realm, recurring in shows like Life Unexpected and being the lead in the short-lived The Carrie Diaries and The Shannara Chronicles. On the big screen, Butler's credits include The Dead Don't Die and the upcoming Once Upon a Time in Hollywood.
He will act in Baz Luhrmann's Elvis biopic alongside Tom Hanks who is playing Colonel Tom Parker. While the movie will chronicle Elvis' path to becoming a worldwide phenomenon, it will specifically frame this story through his complex relationship with Parker.
Baz Luhrmann has brought in some of his frequent collaborators such as Craig Pearce writing the script, and Catherine Martin serving as production and costume designer. Warner Bros will release the picture worldwide.
(News, Source;JoanGansky/ElvisInfoNet)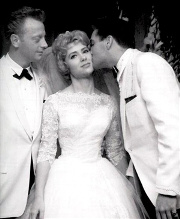 Elvis Week New Guests Ronnie Milsap, Pat West, Sheriff Bill Morris and Bonya Rhodes McGarrity (Elvis' secretary): More news about Elvis Week 2019.
A Ronnie Milsap concert has been added to Elvis Week 2019 at Graceland in Memphis, August 9-17
Six-time GRAMMY Award winning singer Ronnie Milsap will perform a concert at the Soundstage at Graceland on the evening of Tuesday, August 13.
As one of the most successful country music artists of all time and a Country Music Hall of Fame inductee, Ronnie is a 12-time ACM and CMA winner, has sold over 30 million albums and has had 40 #1 hits.
Ronnie also has a special connection to Elvis, which makes this Elvis Week appearance an exciting addition. As a session player for Chips Moman at American Sound, Ronnie played on Elvis' "Kentucky Rain" and sang harmony on "Don't Cry Daddy." In addition, Ronnie performed for two of Elvis' New Year's Eve parties. Ronnie is a known as a great storyteller, so concert goers will likely be treated to some wonderful first-hand stories of his time with Elvis in addition to a night of incredible music.
Other Elvis Week highlights include- the American Sound Studio panel with Memphis Boys Bobby Wood and Gene Chrisman and back-up singers Mary and Ginger Holladay who will share stories and memories from their time with Elvis in 1969 for his recording sessions at American Sound;

Other highlights are 'Conversations on Elvis', 'American Sound 50th Anniversary Celebration concert', '1969 50th Anniversary Concert – Elvis Returns to Vegas', 'Elvis Presley Gospel Homecoming concert'
Plus new additions to the Aug 15 Conversations on Elvis include Pat West (above with Elvis) who was a college student when she began working for Elvis as a secretary at Graceland and who married Red West, personal friend former Memphis Mayor and Shelby County Sheriff Bill Morris plus Bonya Rhodes McGarrity, a Memphis native who worked at Graceland as Elvis' secretary from 1961-1963. (Go HERE to EIN's Tribute to RED WEST)
The cornerstone event, the Candlelight Vigil, will begin on Thursday, August 15, at 8:30 p.m. CDT at Graceland's front gate. The Candlelight Vigil will be open for all to attend. No special passes or wristbands are required.


Click here to EPE's Elvis Week Schedule for more info


(News, Source;EPE/ElvisInfoNet)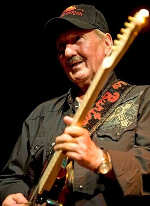 James Burton added to Brian Setzer's Rockabilly Riot Show at Graceland: Legendary guitarist James Burton, a member of Elvis' TCB Band, has just been added a special guest performer at Brian Setzer's Rockabilly Riot at the Soundstage at Graceland on August 21.
It will also be James' 80th birthday, so the show will double as a huge birthday celebration for him.
Rock and Roll Hall of Famer James Burton organized Elvis' TCB Band and performed and recorded with Elvis from 1969-1977. Burton has recorded and performed with artists such as Johnny Cash, the Everly Brothers, Ricky Nelson, John Denver, Merle Haggard, Joni Mitchell, Roy Orbison, Elvis Costello and many more. He has also been inducted into the Musicians Hall of Fame and Rockabilly Hall of Fame.
Burton will perform at the 1969 Elvis Returns to Vegas event on August 16 and will share his memories of Elvis at the Elvis in Vegas Panel on Aug 17 during Elvis Week.
Iconic guitarist, songwriter, vocalist and 3-time Grammy-award-winner Brian Setzer is a "Musician's Musician," credited with continually taking chances with innovative and daring musical styles, while single-handedly resurrecting two forgotten genres of music (rockabilly in the '80's and swing in the '90's). Along the way, he has scored chart-topping hits, sold 13 million records and received the Orville H. Gibson Lifetime Achievement Award throughout his decorated career as founder / leader of the Stray Cats, his 19-piece Brian Setzer Orchestra, and as a solo artist.
He is consistently cited as one of the world's greatest living guitarists, and has a best-selling, extensive line of elite Gretsch signature model guitars bearing his name.
Tickets are on sale now - get them now at gracelandlive.com!
(News, Source;EPE/ElvisInfoNet)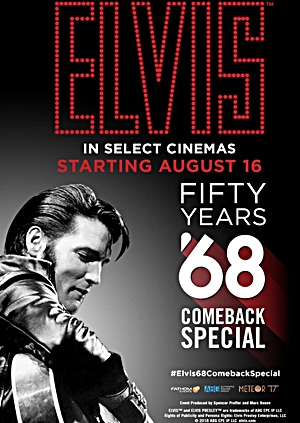 Cinema ''68 Comeback Special' fans Rave: Finally after 50 years Elvis fans got the chance to see the sensational 'NBC Comeback Special' in the cinema.
It was pure joy to know that Elvis fans worldwide could celebrate such an emotional ELVIS experience at the same time.
Event TV / EPE / Fathom Events must be commended for organising such a great tribute.


"The 75-minute special showcases Elvis at his best. The '68 Comeback Special has never looked nor sounded better. Clearly, a lot of effort went into the transfers, and it looks like they went back to the original masters to get the best quality. It's clear that everybody involved really went to town to make this screening something memorable for the fans, and this is also a great showcase for Elvis' enduring talent and charisma. Go out and see this, and bring a friend. You won't regret it."

(ElvisWeek, Source;MandySquair/ElvisInfoNet)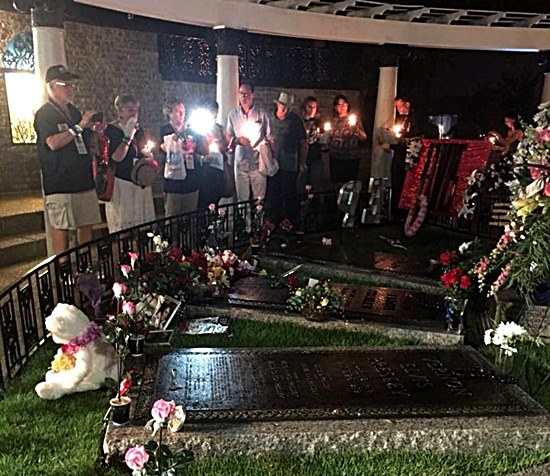 Elvis Week 2018: Elvis Week hits the emotional time of remembrance as fans gather for the Candlelight Vigil and EIN's Mandy Squair is there. The Candlelight Vigil was tonight from 8.30 marking the 41st anniversary of Elvis' death. The service at the Graceland gates was first and all out special candles are lit. Then everyone walked up the driveway of Graceland to the Meditation Garden where Elvis is buried. The line of candles up the driveway is very moving. The Elvis Country Fan Club this year selected "Thinking About You" as the theme. They also played the video of Lisa Marie singing her new duet with her father - the gospel song "Where no one stands alone" with all Elvis loving fans gathered together this felt very special. There were not many people this year compared to last year - locals put it down to the $28 fee introduced by EPE last year - and everyone was through the gates by 10.15 pm.
(ElvisWeek, Source;MandySquair/ElvisInfoNet)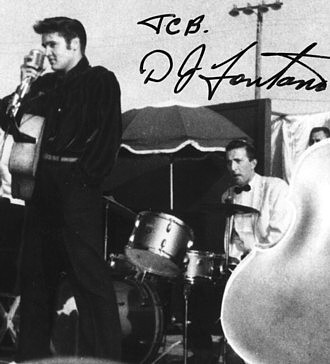 D.J. Fontana Has Died aged 87:
DJ Fontana, Elvis' legendary drummer, has died aged 87.
The last of the 'Blue Moon Boys' has now left to join his fellow musicians - the creators of the Rock'n'Roll big-bang.
Dominic Joseph Fontana passed away in his sleep last night.
His son David Fontana, wrote: "My dad passed away in his sleep at 9:33 tonight June 13. He was very comfortable with no pain. We ask for privacy at this time. Thank you for your love and prayers."
Fontana, who was born in Shreveport Louisiana on March 15 1931, originally began backing Elvis Presley, Bill Black and Scotty Moore when he worked at the Louisiana Hayride as early as 1954.
Sun Records Sam Phillips originally assembled Elvis' Blue Moon Boys without a drummer and so it wasn't until the key RCA session of January 10 1956 that DJ Fontana joined the band on recordings.
That session produced 'Heartbreak Hotel' and the music world would never be the same.
Fontana's key input would be his solid beat creating the stunning impact on songs such as 'Hound Dog' and 'Jailhouse Rock'.
Elvis, Scotty Moore and DJ Fontana continued to play and record together throughout the 1960s.



Fontana played on over 400 of Elvis RCA recordings as well as appearing in several films.
Lead guitarist Scotty Moore sadly passed away back in 2016.
Original bassist Bill Black died back in 1965 and never played with Elvis' band again following the 1958 break-up.

DJ Fontana was instrumental in Elvis career revival of the 1968 'Comeback Special' although it would be the last time he performed with Elvis.
Of the NBC TV Special Fontana said, "We had a lot of fun doing it. Elvis looked great . . . he was real nervous, but once he started it was like he'd never been away."
"Elvis was just a nice guy, even though he was so young. He always treated people like he wanted to be treated. You know, we worked hard. We just tried to cut good records. But we knew that if it wasn't for Elvis, we wouldn't have done anything."
DJ Fontana R.I.P.
(News, Source;ElvisInfoNet)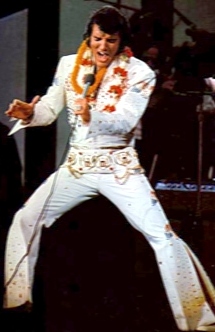 Elvis Hologram Show Delayed: This week a US a federal court ordered Pulse Evolution to pay $524,196 to Darren Bagert, a Broadway producer, for breaching their deal to develop a new Elvis Presley Hologram musical.
Pulse Evolution specializes in making lifelike holograms for concerts and films. It previously resurrected rapper Tupac Shakur at the Coachella Music Festival in 2012, and breathed new life into singer Michael Jackson at the Billboard Music Awards in 2014.
In 2014 Pulse Evolution next acquired the rights to create a virtual version of Presley from EPE. It hoped to put him back on stage in a 90-minute show, and brought in Darren Bagert, a producer of An American in Paris and Dear Evan Hansen, to oversee the $15 to $25 million project.
Note that although Priscilla has recently stated that EPE were "not interested in a Hologram show" Simon Fuller is still working on the show haven been given the rights by EPE!
According to their agreement, Bagert had to assemble a creative team, build a budget, and attend meetings with potential investors. Pulse Evolution, in return, had to give him advances against a production fee, a slice of the net profits, and 200,000 shares of its common stock.
However after Bagert fulfilled his obligations, Pulse Evolution announced a new partnership with the creator of American Idol, Simon Fuller and stated that he would focus on developing the Elvis Presley hologram show.
"That was a game-changing moment for us," recalled Bagert, emphasizing that "two producers were attached to the same project."


The Broadway producer continued to work on the show behind the scenes. But, last October, he had enough, and decided to bring Pulse Evolution to arbitration. He claimed that Pulse Evolution never paid him some of the advances against the production fee, and the shares that he received were all restricted stock, meaning that he could not sell them on the open market.
Pulse Evolution chose not to defend the matter in arbitration and Bagert was awarded $500,000, finding that the Pulse had breached their agreement.
Bagert then sued to enforce the arbitration award in federal court, and Pulse Evolution, once again, decided not to defend the matter. The court has now ordered it to pay up.
(News, Source;NP/ElvisInfoNet)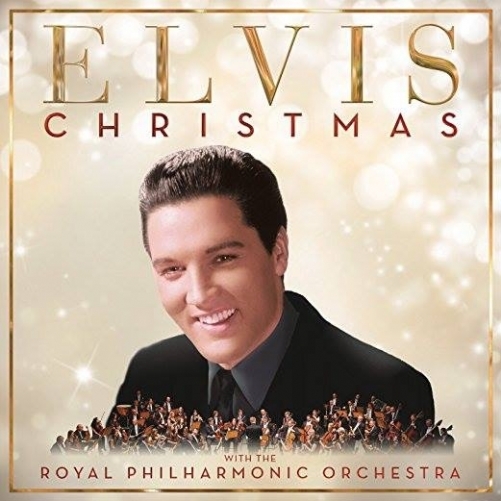 Elvis ' Christmas album with Royal Philharmonic Orchestra
Release date October 6th 2017

Tracklist

1. Santa claus is back in town

2. White christmas

3. Here comes santa claus (right down santa claus lane)

4. Merry christmas baby

5. Blue christmas

6. I'll be home for christmas

7. Winter wonderland

8. Santa bring my baby back (to me)

9. Silver bells

10. Oh little town of bethlehem

11. O come all ye faithful

12. The first Noël

13. Silent night


Gepubliceerd: 03 september 2017, 19:44
Bron: ElvisMatters / Gepubliceerd door: ElvisMatters - Jeroen Vanderschoot .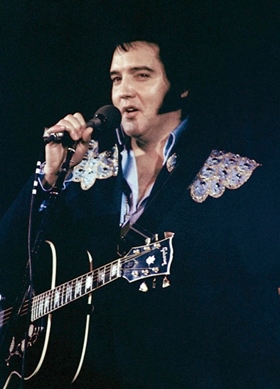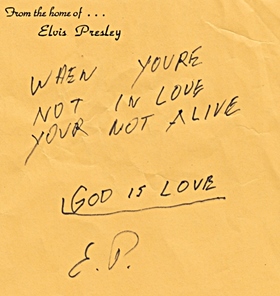 Graceland Auction Brings in Over $1.6 Million: Collectors from around the world raised their paddles to bid in hopes of going home with a piece of Elvis history at the "Auction at Graceland" yesterday with items selling for over $1.6 million.
It was the first time Graceland Auctions brought in over $1 million in its history. Big ticket items included an Elvis owned and stage-worn sleeveless jumpsuit and jacket that sold for $250,000.
Jeff Marren director for Graceland Auctions, said the stage-worn suits tend to fetch the most money because only 15 to 18 of them are owned by collectors. "Those are very hard to come by because the vast majority of them are in the Graceland archives"
The 40th Anniversary attracted a worldwide bidding contingent with an unprecedented 315 lots available, it was the largest and most comprehensive auction to date at Graceland.
All of the items in the auction were offered from third-party collectors and none of the items included in the auction came from the treasured Graceland Archives. The mansion and all artifacts in the Graceland Archives continue to be owned by Lisa Marie Presley and are not for sale.
Among the 315 items sold the major items included:
- Elvis owned and stage-worn "Blue Armadillo" two-piece jumpsuit - $250,000
This jumpsuit was one of Elvis' favourite in mid-1975 worn multiple times during March, April and May 1975.
- Elvis owned and worn gold and diamond ram's head necklace - $138,750
- Elvis owned and worn gold and diamond guitar ring with "EP" initials - $112,500


- 1973 Elvis stage worn cape with tiger skin pattern on the interior - $83,750. The cape will be coming home to Graceland to join the jumpsuit and belt.
- Elvis Presley TCB necklace - $75,000
- Elvis Presley owned and worn red "elephant corduroy" suit - $62,500
- March 26, 1956, Elvis Presley signed contract solidifying Colonel Parker as his exclusive management - $35,000
- Historic 1977 Elvis Presley signed legal document giving Vernon Presley power of attorney, one of the last legal documents Elvis signed - $32,500
- Elvis Presley handwritten and initialed note "When You're Not In Love, You're Not Alive – God Is Love. E.P." - $27,500
This incredible handwritten missive measures was given to his good friend Patti Parry who noted, "Elvis was a very spiritual person. Over the years we spent countless hours discussing the bible and other spiritual books."
- Scotty Moore's personal 1999 Gibson "ES-295 Scotty Moore" guitar – The first one made, presented to Scotty by Gibson - $25,000

(News, Source;EPE/ElvisInfoNet)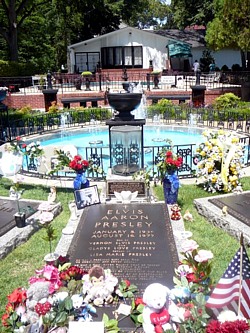 Graceland Charge for visits to Elvis' grave: The FOX13 network have reported that "For the first time since Elvis Presley's death, you will have to pay to visit his gravesite."
This year, Elvis Week, which begins this weekend, promises to draw one of its largest crowds ever because this will be the 40th anniversary of Elvis' death.
While this is true, any visitor who buys tickets to Graceland / Elvis Memphis Museum will receive an "Elvis Week Property Pass" which is free with any ticket purchase that includes Elvis Presley's Memphis. The pass allows access to all non-ticketed parts of the property including the Elvis Entertainment Tent, free parking after 5:00 p.m, and more.
EPE responded that - "This year we have updated our security measures at Graceland for Elvis Week, as we anticipate very large crowds for this 40th anniversary. In order to keep everyone safe and ensure an enjoyable and meaningful event for all, we have worked closely with local, state and federal security authorities to establish new procedures that have been widely used across the us.
An Elvis Week property pass wristband now allows guests to enter all non-ticketed parts of Graceland property throughout Elvis Week, including the Elvis Week entertainment tent, ticket pavilion, restaurants and select gift shops, plus free parking after 5 pm. This wristband is included with a ticket to Elvis Presley's Memphis during Elvis week (our lowest priced tour ticket). Since the vast majority of our guests take our tour as part of their visit during Elvis Week, there is no additional cost to them."


This means that it is the fans who ONLY want to take part in the vigil that will actually have to pay for the extra ticket.
EPE notes, "As with all other Elvis Week events on the Graceland campus, to join the procession up to meditation garden, guests will need their Elvis Week property pass wristband. For guests who join us for vigil night only and wish to join the procession, they will be able to purchase an Elvis Presley's Memphis tour ticket that evening and receive their property pass."
EIN notes that with security and large crowd-numbers an authorised wrist-band is not a bad idea - However this does penalise local Memphis fans who might only want to pay their respects on the night.
(News, Source;TonyS/ElvisInfoNet)