The Wonder Of You Arrives Our Fourth 450 Euro 6 Topliner L-R Harley Coulson(TruckEast) Martin Betts (MD)W.H.Betts.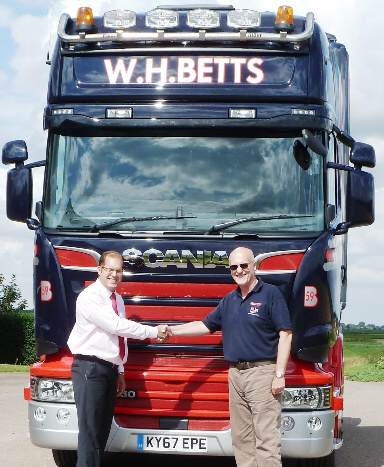 In The Ghetto Arrives Our Third 450 Euro 6 Topliner
L-R Jon Betts, Harley Coulson, Martin Betts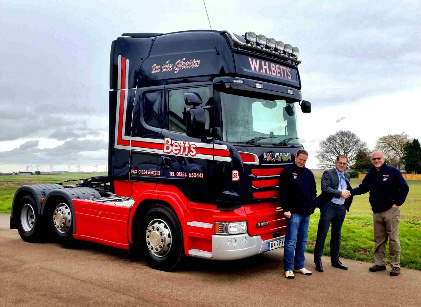 We Take Delivery Of Our Second Scania 450 Euro 6 Topliner From Harley Coulson (On The Left) Sales Director At TruckEast
TRUCK NAME BURNING LOVE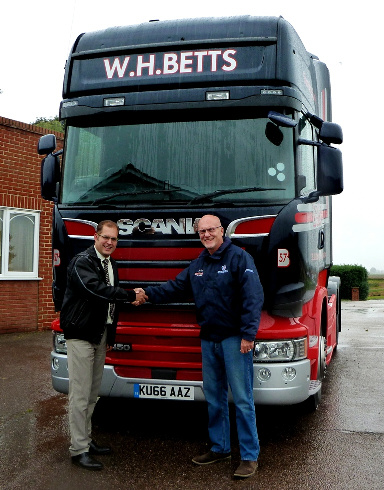 New Scania 450 SCR Topliner Arrives With New Wilcox Trailer
Keeping on the FH4 Volvo My Boy arrives
Another Volvo FH 500 4 Series and New Wilcox Trailer added to Fleet
New Volvo FH 500 4 Series Added To Fleet
New Scania Streamliner Euro 6 Arrives
WE ARE PLEASED TO SPONSOR DODDINGTON UTD FC NEW KIT
THE FIRST OF THE ADDITIONAL SCANIA TRUCKS ARRIVE
ALL SHOOK UP !!
2 BRAND NEW WILCOX TRAILERS ARRIVE FROM THE FACTORY READY FOR THE 2014 HARVEST
Our Latest Editions to the fleet Steamroller Blues & Mr Songman
ELVIS CHARITY FUNDRAISER FOR CANCER RESEARCH
Just to say a big thank you to everbody who supported and helped at our ELVIS party night at Doddington Village Hall in aid of Cancer Research.
We raised £1330 in total this was a great effort by everyone !!
A BIG THANK YOU TO ALL OUR SPONSERS
We look forward to the next one.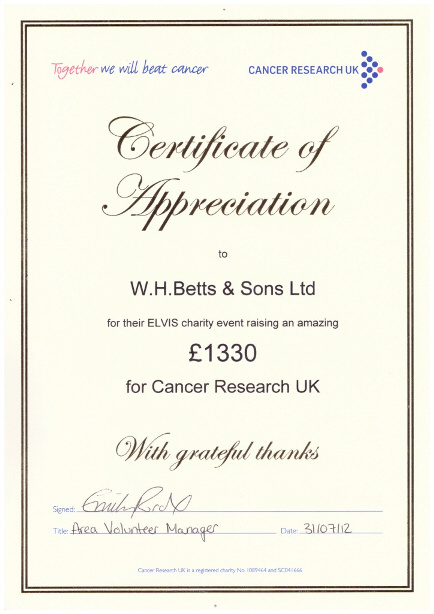 DODDINGTON UNITED FC TAKE DELIVERY OF THEIR NEW STRIP

We are sponsors of Doddington United Football Club
Jon Betts presenting the new kit
The New Doddington United First Team Kit 5th September 2009

DUFC First Team being presented with the Champions Cup for winning the Kershaw Senior B Division (Cambs League)

Max Flintoff presenting Ashley Taylor (right) DUFC First Team Manager with a players signed WH Betts First Team Shirt framed.

Celebrating
Jon Betts (centre left) handing over the new training tops to Dan Smethurst DUFC manager
DUFC new WH Betts Training Tops